Indigenous Advisory Circle Indigenous Engagement Lead and Chair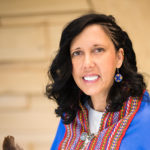 Carrie Bourassa
Scientific Director of the CIHR Institute of Indigenous Peoples' Health (IIPH)
Professor, Department of Community Health & Epidemiology, College of Medicine, University of Saskatchewan Saskatoon
Indigenous Engagement Lead, COVID-19 Immunity Task Force Leadership Group
Full bio

Dr. Carrie Bourassa is the Scientific Director of CIHR's Institute of Indigenous Peoples' Health (IIPH). Through IIPH, she leads the advancement of a national health research agenda to improve and promote the health of First Nations, Inuit and Métis Peoples in Canada. The Institute is housed at the University of Saskatchewan in Saskatoon where she is a tenured Professor in the Department of Community Health & Epidemiology, College of Medicine.

Dr. Bourassa spent over 15 years as a professor of Indigenous health studies in the Department of Indigenous Health, Education and Social Work at the First Nations University of Canada (FNUniv) in Regina.

She is a member of the College of New Scholars, Artists and Scientists of the Royal Society of Canada, public member of the Royal College Council of the Royal College of Physicians and Surgeons of Canada, Board Member of the Health Quality Council of Saskatchewan and was appointed as a member of the International Research Advisory Board for the HRC of New Zealand in 2019. She also co-moderates CanCOVID #theme-indigenousresearch and is a member of the Saskatchewan COVID19 Evidence Support Think Tank supporting Indigenous health rapid response needs. 

Dr. Bourassa is Métis and belongs to the Riel Métis Council of Regina Inc. (RMCR, Local #34).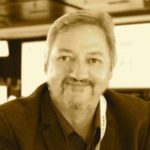 Jeff Reading
Simon Fraser University
Chair of the Indigenous Advisory Circle
Full bio

Professor Jeff Reading (PhD) is inaugural British Columbia First Nations Health Authority Chair in Heart Health and Wellness supported by the Heart and Stroke Foundation and the Bank of Montreal, based at the Faculty of Health Sciences, Simon Fraser University (2016) at Vancouver, Canada. Jeff founded and directs the Indigenous Health Education Access Research and Training (I-HEART) at Providence Health St. Paul's Hospital cardiology. Dr. Reading obtained his MSc and PhD degrees in Public Health from the University of Toronto (1994). He served as founding Scientific Director of the Institute of Indigenous Peoples' Health at the Canadian Institutes of Health Research (2000-2008) and recently chaired the CIHR Indigenous peer review committee (2016-2018). In 2015, Dr. Reading was appointed to the Baker IDI Heart and Diabetes Institute, residing at Alice Springs and Melbourne, Australia and in 2018 served on the international peer review for the New Zealand Healthier Lives National Science Challenge. In a volunteer capacity serves on the Board of Directors for Genome British Colombia and the Science Council for the Institute of Clinical and Evaluative Sciences (IC/ES) based at Sunnybrook Hospital in Toronto, Canada. Jeff's broad interests include Indigenous heart health, community engaged research, tobacco control, health services and policy, public and population health.
Indigenous Advisory Circle Members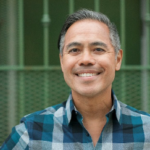 Evan Adams
Indigenous Services Canada
Full bio

Evan Tlesla II Adams is a Coast Salish actor & physician from the Tla'amin First Nation near Powell River, BC, Canada. Evan stars as Thomas Builds-The-Fire in Miramax's SMOKE SIGNALS, written by Sherman Alexie & directed by Chris Eyre. He won a 2011 Gemini Award for co-hosting the National Aboriginal Achievement Awards along with Adam Beach. Aside from his career in the arts, Evan has completed a Medical Doctorate from the University of Calgary in 2002, & a residency in the Aboriginal Family Practice program at St. Paul's Hospital in Vancouver, BC. Dr. Adams has a Masters of Public Health (2009) from Johns Hopkins University in Baltimore, MD. He was the first-ever Aboriginal Health Physician Advisor in the Office of the Provincial Health Officer, BC Ministry of Health (2007-2012). He was the Deputy Provincial Health Officer for BC from 2012 to 2014. He then served as the Chief Medical Officer of the First Nations Health Authority (2014-2020) and is now on exchange with First Nations & Inuit Health Branch as the Deputy Chief Medical Officer under Dr. Tom Wong.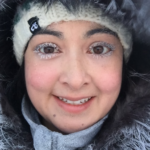 Gwen Healey Akearok
Qaujigiartiit Health Research Centre
Full bio

Dr. Gwen Healey Akearok was born and raised in Iqaluit, Nunavut and it is in this community that she continues to live, work, and raise her family. Gwen is co-founder and Executive and Scientific Director of the Qaujigiartiit Health Research Centre (AHRN-NU) in Iqaluit, NU. She holds a M.Sc. degree in Epidemiology & Community Health Sciences from the University of Calgary and she completed a PhD in Public Health at the University of Toronto in 2015.

Gwen co-founded the Qaujigiartiit Health Research Centre in 2006 with an Elder community member. The goal of the Centre is to enable health research to be conducted locally, by Nunavummiut, and with communities in a supportive, safe, culturally-responsive and ethical environment, as well as elevate Inuit methodologies and epistemologies to address health concerns, create healthy environments, and improve the health of Nunavummiut.

Since Qaujigiartiit's inception in 2006, the centre brought over $27 million dollars in research and training grants into Nunavut and more than 1000 Nunavummiut have led, partnered on, or participated in research projects and training workshops in Nunavut during that time. All of the data has remained in Nunavut and much has been published in the peer-reviewed and non-peer-reviewed literature.

Gwen is the lead scientist on 26 different projects at Qaujigiartiit, all of which elevate Inuit methodologies and are designed to answer community health questions. She has been awarded the Jens Peder Hart Hanson Award for Emerging Circumpolar Scholar (2018) and was also a recipient of a Fulbright Arctic Initiative Award to participate in an 18-month program of knowledge exchange and research advancement with a cohort of scholars from around the Arctic. With colleagues around the Arctic, she is part of a growing movement of northerners who are developing health and well-being research programs that span the Circumpolar region and are focused on the voices of Arctic peoples.
Laura Arbour
University of British Columbia
Full bio

Dr. Laura Arbour, is a Professor in the Department of Medical Genetics at the University of British Columbia, situated at the Island Medical Program on Vancouver Island. She is a clinician scientist who has dedicated her medical career to addressing genetic issues affecting health in Indigenous populations. Trained as both pediatrician and clinical geneticist her multifaceted Community Genetics Research Program tackles rare, single gene disorders (Long QT syndrome), and more complex conditions (congenital anomalies, infant mortality, primary biliary cholangitis). All research carried out in her research program adheres to the concept of "DNA on Loan" one that respects self-determination perspectives when carrying out genetic research with Indigenous people. Her longstanding LQTS work with First Nations in Northern BC led to the development of a multidisciplinary province wide program to address inherited arrhythmias for all British Columbians (The BC Inherited Arrhythmia Program). She is currently the project lead on a Genome Canada/Genome BC/CIHR funded Large Scale Research Project, entitled "Silent Genomes: Reducing health-care disparities and improving diagnostic success for Indigenous children with genetic disease" which aims to address the challenges of equitable access to genetic/genomic diagnosis and care for Canadian Indigenous populations.
Donna Bush
Pauktuutit Inuit Women of Canada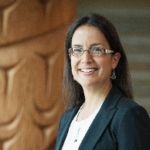 Nadine Caron
University of Northern British Columbia
Full bio

Dr. Nadine Caron currently resides in Prince George, BC where she provides surgical oncology care for those that call rural and remote Canada home. Nadine is also an associate professor in the University of British Columbia (UBC) Faculty of Medicine's Department of Surgery where she teaches in the Northern Medical Program. During her surgical residency, Nadine completed a Master's in Public Health from Harvard University and was awarded UBC's Top Student Award. Nadine is also appointed as an Associate Faculty member of the Bloomberg School of Public Health, Johns Hopkins University where she teaches for the Center for American Indian Health.Nadine is Anishnawbe from Sagamok First Nation. Her work involves a variety of audiences and knowledge users including governments, provincial health authorities, national medical organizations, health research funding bodies, and several universities to achieve identified and overlapping objectives. In 2014, Dr Caron was appointed Co-Director of the UBC Centre for Excellence in Indigenous Health located at UBC's School of Population and Public Health.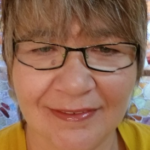 Rose Mary Cooper
Pauktuutit Inuit Women of Canada
Full bio

Rose Mary Cooper is the Political Advisor to the executive at Pauktuutit, Inuit Women of Canada since 2016. Prior to this entrusted mandate, Rose Mary has led key portfolios in government as Director of Social Programs at the Office of the Interim Commissioner, Assistant Deputy Minister at the Department of Health & Social Services, and at Executive & Intergovernmental Affairs, and has acted as Political Advisor at Inuit Tapiriit Kanatami.

Rose Mary is Inuk and fluent in Inuktut and English. Her successive involvements have contributed to shape her profile as an expert in Inuit affairs. Her experience covers leadership in policy, legislation, lobbying, steering committees, cultural affairs, health & wellness and social services. She has shaped MOU's and co-development initiatives and has supported many other worthwhile programs destined to enhance the Inuit quality of life.

Over the last 30 years, Rose Mary has worked with different bodies such as The United Nations Commission on Status of Women, The United Nations for Indigenous Peoples, The Federation of Councils, the office of the Governor General of Canada, the Inuit Crown Partnership Committee, the ITK Food Insecurity Working Group, the National Inuit Housing Working Group, the Canadian Millennium Scholarship Foundation and many more.

She was notably the lead on the ITK Truth and Reconciliation Commission, the inception of the inquiry into Missing and Murdered Inuit Women and Girls (MMIWG) and subsequent report and co-development efforts with the Canadian government towards a national action plan. She continues to champion this national action plan to this day with several strategic ministries and various government bodies.

Enhancing the quality of life of Inuit women and their families who are fleeing violence in Inuit Nunangat and in urban centers is a passion central to her work.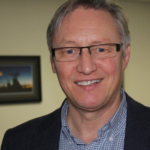 Andre Corriveau
North West Territories
Full bio

Dr. André Corriveau is health services delivery and public health consultant with a long career in leadership roles across the north. He served as the Chief Public Health Officer with the Department of Health and Social Services, Government of the Northwest Territories from October 1997 to February 2009 and from June 2012 to August 2018. He also worked for Alberta Health as Chief Medical Officer of Health for the province of Alberta for a 3-year period (2009-2012), as a family physician and Director of Professional Services for the Inuulitsivik Health Centre in Nunavik, Quebec, (1986-94), and as regional medical officer of health in Nova Scotia. Dr. Corriveau is a graduate of the Faculty of Medicine of McGill University and later obtained a Master's in Business Administration from Laval University and a Fellowship in Public Health and Preventive Medicine from the Royal College of Physicians and Surgeons of Canada. He is an adjunct professor with the Faculty of Medicine of the University of Calgary. Over the years, he has also had opportunities to serve on a wide range of Advisory Boards, Working Groups and Committees both at the national and international level. He is currently a member of the Board for the Canadian Partnership Against Cancer and the Canadian representative on the Arctic Human Health Expert Group, a body of the Arctic Council.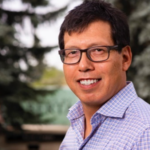 Lindsay Crowshoe
University of Calgary
Full bio

Dr. Lynden (Lindsay) Crowshoe, MD, Associate Professor, Department of Family Medicine, Cumming School of Medicine, University of Calgary, is a Piikani First Nation family physician-scholar with extensive experience leading large multi-disciplinary provincial, national, and international research teams focusing on chronic disease and social equity within areas of primary healthcare, public health, and health education. Within his research, teaching and clinical activities, he focuses on bridging multiple disciplines of knowledge including health, clinical, social sciences and Indigenous Ways of Knowing, ensuring each is centered within traditional ethical principles and protocols. He provides clinical service to the urban Indigenous population of Calgary at the Elbow River Healing Lodge, an Alberta Health Service primary health service model that he developed. He is deeply connected to his traditional community as a member of the Mutsaix (Brave Dog) traditional society and maintains close connections and relationships with First Nations health care and political leadership across Alberta. He has senior provincial leadership experience in Indigenous Primary Health Care (PHC) services, systems and policy; provides national input on Indigenous PHC; and has led multidisciplinary Indigenous PHC teams both on reserve and urban. He has developed and led innovative Indigenous PHC services within AHS for urban Indigenous populations and on-reserve within Treaty 7. He has secured numerous CIHR grants as the NPI, resulting in PHC research outputs that have informed policy, system and practice within Canada. An example is his Educating for Equity projects that have transformed health care and Indigenous health education with a critically informed framework that is now the Canadian Diabetes Association clinical practice guidelines for working with Indigenous populations. He has led innovative Indigenous medical student recruitment and admissions policies and processes resulting in a 10-fold increase in Indigenous students admitted to his institution. He provides direction for provincial and national professional health organizations and his input has resulted in numerous policy directives for medical schools across Canada related to Indigenous health admissions and education. He has actively mentored hundreds of Indigenous and non-Indigenous medical and research learners in his career as well as having directly taught thousands of medical learners within the classroom and in his clinic focusing on building critical knowledge of Indigenous health.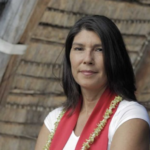 Treena Delormier
McGill University
Full bio

Treena Wasonti:io Delormier is Kanien'keháka (Mohawk) from the Kahnawake Territory. She is an Associate Professor in the School of Human Nutrition at McGill University. She is the Associate Director of McGill's Centre for Indigenous Peoples' Nutrition and Environment (CINE), and Scientific Director of the Kahnawake Schools Diabetes Prevention Project. She is the NPA for the Tahatikonhsontóntie' Quebec Network Environment for Indigenous Health Research. Her research focuses on the food, nutrition and the of Indigenous peoples. She is involved in health promotion interventions that address the social determinants of health underlying the health inequities Indigenous Populations experience, particularly in a historical context of colonialism. She is dedicated to bridging capacity in Indigenous health research through mentoring and training students and community researchers.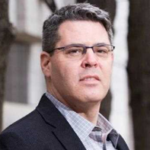 Jonathan Dewar
First Nations Information Governance Centre
Full bio

Dr. Jonathan Dewar is the Chief Executive Officer of the First Nations Information Governance Centre (FNIGC) in Ottawa. An incorporated non-profit operating with a special mandate from the Assembly of First Nations' Chiefs in Assembly, FNIGC leads national-level research, including designing and implementing the longstanding and influential First Nations Regional Health Survey and other region-by-region national surveys, and provides OCAP® and information governance education and training. FNIGC envisions that every First Nation will achieve data sovereignty in alignment with its distinct worldview.

Jonathan has been recognized as a leader in healing and reconciliation and Indigenous health and well-being education, policy, and research for over a decade. He has published and spoken extensively on these subjects, with a specialization in the role of the arts in health, healing, and reconciliation, and has lectured nationally and internationally. From 2012-2016, Jonathan served as the first Director of the Shingwauk Residential Schools Centre and Special Advisor to the President at Algoma University, where he led research, education, curatorial, and community service programming, and taught courses in Political Science and Fine Arts. He continues to support the Shingwauk Residential School Survivors as the lead curator of a multi-phase historical exhibition called "Reclaiming Shingwauk Hall." From 2007-2012, Jonathan served as Director of Research at the Aboriginal Healing Foundation, where he led the Foundation's research and evaluation and knowledge translation efforts.

Jonathan is of mixed heritage, descended from Huron-Wendat, French-, and Scottish-Canadian grandparents with an academic background in Indigenous arts and literatures and Indigenous studies. He completed a doctorate in the School of Indigenous and Canadian Studies at Carleton University and holds an appointment as Adjunct Research Professor in the Department of Sociology and Anthropology.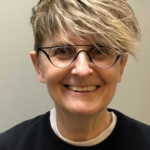 Brenda Elias
University of Manitoba
Full bio

Dr. Elias is a Professor in the Department of Community Health Sciences at the University of Manitoba, Rady College of Medicine. She specializes in indigenous health, public health, social determinants, social epigenetics, mental health and neurodevelopmental conditions, cancer, and health info-structures. Dr. Elias has initiated and led many noteworthy national grants to understand through novel data linkage and social biological studies the health and wellbeing of Indigenous communities. She is a longstanding member of the International Group for Indigenous Health Measurement and founding member of the Canadian Indigenous Research Network Against Cancer. Dr. Elias currently is the nominated principal investigator of the CIHR funded "Translating to the Community: A social epigenetic biobank of FASD" and the SSHRC funded "Looking after each other: A dignity promotion project on FASD.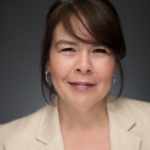 Kimberly Fairman
Institute for Circumpolar Health Research
Full bio

Kimberly Fairman is the Executive Director at the Institute for Circumpolar Health Research (ICHR). She leads a strategy for the ICHR that aims to engage with communities and building northern capacity for health research. The Institute is located in Yellowknife, Northwest Territories and Kimberly has been showcasing the valuable contribution of Indigenous knowledge holders, northern communities and practitioners to the modern research agenda.  Kimberly is the Nominated Principal Applicant on the Northwest Territories Network Environments for Indigenous Health Research grant from the Canadian Institutes for Health Research. Research (CIHR).

Ms. Fairman spent over 20 years in the federal and territorial public service with senior responsibilities in all three northern territories. She was trained as a nurse at Aurora College and is currently pursuing a Master of Public Health degree at the University of Alberta.

She serves on the Board of Directors for the Canadian Society for Circumpolar Health, was recently awarded the Harkness Fellowship in Health Care Policy and Practice from the Commonwealth Fund and is the Government of Canada member on the Mackenzie Valley Land and Water Board.

Ms. Fairman is Nunavummiut, her home community is Taloyoak, NU.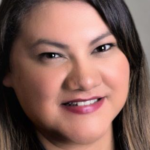 Jocelyn Formsma
National Association of Friendship Centres
Full bio

Jocelyn Formsma is the Executive Director of the National Association of Friendship Centres (NAFC).  Ms. Formsma is a member of the Moose Cree First Nation in Northern Ontario. She holds an Honours Bachelor of Social Sciences and a Juris Doctorate from the University of Ottawa. Ms. Formsma has over 15 years of work and volunteer experience building strong relationships and advocacy on behalf of Indigenous peoples. She is called to the Bar of Ontario and has worked as a lawyer for a First Nations-owned law firm. Prior to this, she worked for numerous national Aboriginal organizations and First Nations organizations. In addition, Ms. Formsma serves as the Chairperson of the Aboriginal Peoples Television Network, Board Member of the National Indian Child Welfare Association, Founder of the Morningstar Fund and is an Advisor to the Ontario Indigenous Youth Partnership Project. As Executive Director, Ms. Formsma brings her legal training and passion for Access to Justice to her work with Indigenous peoples in urban environments and the Friendship Centre Movement towards innovative, positive and effective systemic change for Indigenous peoples.
Margo Greenwood
National Collaborating Centre for Indigenous Health
Full bio

Dr. Margo Greenwood, Academic Leader of the National Collaborating Centre for Indigenous Health, is an Indigenous scholar of Cree ancestry with years of experience focused on the health and well-being of Indigenous children, families and communities. She is also Vice-President of Indigenous Health for the Northern Health Authority in British Columbia and Professor in both the First Nations Studies and Education programs at the University of Northern British Columbia. While her academic work crosses disciplines and sectors, she is particularly recognized for her work in early childhood care and education of Indigenous children and for public health. Margo has undertaken work with UNICEF, the United Nations, the Canadian Council on Social Determinants of Health, Public Health Network of Canada, and the Canadian Institute of Health Research, specifically, the Institute of Population and Public Health. Margo received the Queen's Jubilee medal in 2002 in recognition of her tireless work to promote awareness and policy action on the rights and well-being of Indigenous and non-Indigenous children, youth and families. In 2010, she was named 'Academic of the Year' by the Confederation of University Faculty Associations of British Columbia, and in the following year, she was honoured with the National Aboriginal Achievement Award for Education.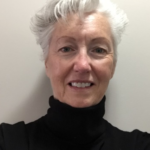 Darlene Hackett
Inuit Tapiriit Kanatami
Full bio

Darlene Hackett, RN, BScN, MScN has been a nurse for 33 years. She is currently on a 1 year assignment as a policy analyst with Inuit Tapiriit Kanatami (ITK) from Indigenous Services Canada (ISC). At ISC, Darlene is a Senior Nurse Consultant in First Nations and Inuit Health Branch (FNIHB). Darlene has worked in the federal government for 15 years, most of which has been with FNIHB in various roles. Prior to working in government, she worked for 7 years in clinical research at the QE11 Health Sciences Centre (Halifax) and the Ottawa Health Research Institute (Ottawa) where she managed and coordinated clinical trials. While originally from Prince Edward Island, Darlene has lived and worked in Ottawa during most of her career.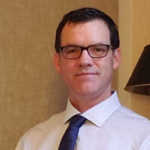 Peter Hutchinson
University of British Columbia
Full bio

Peter Hutchinson, PhD. MA, BHK. University of British Columiba (UBC) is Nehiyaw/Metis and an Indigenous public and population health worker, researcher and educator. Dr. Hutchinson has worked with Indigenous populations from around the globe in an effort to ensure Indigenous knowledge informs Indigenous public and population health services, programs, research and education. Most recently Peter has worked to increase Indigenous knowledge within the Canadian cancer care system; he has also worked with Indigenous people on topics inclusive of chronic disease surveillance, HIV/AIDS, tobacco use and cultural activities as health promoting activities amongst other areas. Dr. Hutchinson has also worked as a researcher and university instructor at UBC focusing his time on Indigenous methods of investigation, cultural safety, and realizing Indigenous culture and knowledge within health systems.

Dr. Hutchinson lives in the mountains of the Kootenay Boundary, on the boundaries of the Ktunaxa and the Sylix people, he is grateful to his Indigenous relatives, teachers and hosts who have provided him countless lessons and a wonderful place to raise his small family.

Pete has also worked with the local Indigenous communities in a supportive role as Chair of the Board for the Metis Children and Family Services and has worked with at risk Indigenous youth in the downtown east side of Vancouver.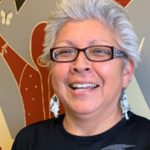 Margaret Kisikaw Piyesis
All Nations Hope Network/Canadian Aboriginal AIDS Network
Full bio

Margaret Kisikaw Piyesis is a First Nations Cree woman of the Moose Clan and Bear Clan with family ties to George Gordon First Nation in Treaty Four territory of what is now known as Saskatchewan. Raised by residential school survivors who moved the family to the United States in an attempt to break a family cycle of abuse, Kisikaw Piyesis spent much of her upbringing away from her ancestral lands, grandparents, and extended family. 

Today, Margaret stands strong in her Indigeneity, gives gratitude to the Creator for the teachers, healers, lessons and blessings on her journey, and is humbled by the magic of the Great Mystery. She knows who she is: she is a pipe carrier; she is a daughter, sister, mother, auntie, kokum, cousin; and she is a baby-catching medicine woman.

In the colonized world, she is a leader as the CEO of All Nations Hope Network and celebrates 20+ years of responding to HIV, HCV and colonial impacts in Saskatchewan's Indigenous communities through culture, ceremony, humour, and Indigenous ways.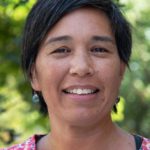 Katherine Minich
Carleton University
Full bio

Katherine focuses on the practices of Indigenous self-determination in community, particularly Inuit self-determination practices in Nunavut. This includes studying the policy spaces in the cash and non-cash political economies and policy processes in community, self-government and citizen organizations.

A few key moments have influenced my desire to study policy processes within the academy. Firstly, when I worked as a research assistant following my undergraduate degree I observed research administration cycles and became engaged in Indigenous health discussions. Second, in my pursuit of an MHSc at the University of Toronto, political will was consistently an attribute for Indigenous Peoples well-being so I decided to study the underlying processes of this influence in my doctoral studies. I learn about, research and write about policy processes, in particular the meeting places of Canadian public policy and Inuit governance, circumpolar environmental and social policies, and Nunavut freshwater and wastewater in community design.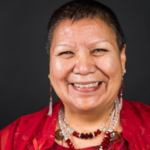 Elder Roberta Price
Coast Salish Snuneymuxw (SNA-NEIGH-MUH) and Cowichan Nations
Full bio

Roberta is the mother of 4 children and grandmother to 9 beloved grandchildren. She has worked for many years as an Elder for the Richmond, Delta & Burnaby School Districts where she has facilitated cultural teaching circles in lower mainland schools for 33 years and is also frequently called to support adult learners at the University of British Columbia (UBC) Learning Exchange in Vancouver's Downtown Eastside. 

Roberta is a founding Board Member at Kílala Lelum Health Centre where she provides traditional, cultural and ceremonial support to families living in Vancouver's Downtown Eastside and mentors a primary care team in providing culturally-safe & decolonizing care. She also works with the Aboriginal Wellness Program at Vancouver Coastal Health where she is the Elder-in-Residence and works with the Aboriginal Patient Navigators Program to support patients in many Vancouver Coastal Health hospitals and health care centres. She also provides traditional and healing services for the Elder Visiting Program at BC Women's and Children's Hospital and at St. Paul's Hospital. 

Roberta has worked with the UBC School of Nursing as an Adviser/Research Partner and Elder for over 10-years providing Indigenous leadership and support on research projects about women's intimate partner violence, mental health and equity. She currently is a Co-Principal Investigator on a large CIHR funded study to improve care for Indigenous People in Emergency Units. She is the Elder for Critical Research in Health and Health Care Inequities (CRiHHI) School of Nursing, University of British Columbia and also sits as an Elder on the National Indigenous Council on Diabetes. She is inspired to provide guidance and leadership on several community, equity-based and culturally-safe research projects and is now an adjunct clinical professor in the UBC Department of Family Medicine.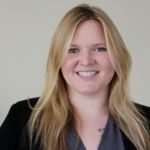 Chaneesa Ryan
Native Women's Association of Canada
Full bio

Chaneesa Ryan is the Director of Health at the Native Women's Association of Canada. Chaneesa has a double Honours degree in Health Studies and Gerontology with a minor in Indigenous studies as well as a Master of Arts degree in Health and Aging from McMaster University. Chaneesa has worked with First Nations, Inuit and Métis communities from all four directions. Her work with these populations has focused on gender equality, sexually transmitted and blood borne infections, harm reduction, cancer, reproductive health, aging, dementia and trauma-informed care. As a non-Indigenous ally, Chaneesa takes her direction from Indigenous communities and recognizes the importance of prioritizing Indigenous knowledge and utilizing decolonizing methodologies. Chaneesa is passionate about health equity and intersectional feminism.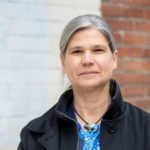 Janet Smylie
St. Michael's Hospital, University of Toronto
Full bio

Dr. Smylie is the Director of the Well Living House Action Research Centre for Indigenous Infant, Child, and Family Health and Wellbeing, Tier 1 Canada Research Chair in Advancing Generative Health Services for Indigenous Populations in Canada, and Professor at the Dalla Lana School of Public Health, University of Toronto. Dr. Smylie's research focuses on addressing Indigenous health inequities in partnership with Indigenous communities. She is particularly focused on ensuring all First Nations, Inuit, and Métis peoples are counted into health policy and planning wherever they live in ways that make sense to them; addressing anti-Indigenous racism in health services; and advancing community-rooted innovations in health services for Indigenous populations. She maintains a part-time clinical practice at Seventh Generation Midwives Toronto and has practiced and taught family medicine in a variety of Indigenous communities both urban and rural. A Métis woman, Dr. Smylie acknowledges her family, traditional teachers, and ceremonial lodge.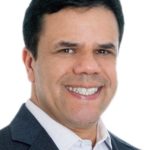 Eduardo Vides
Metis National Council
Full bio

Eduardo Vides is Senior Health Policy Advisor at the Métis National Council. He has worked continuously at different capacities for and with Métis organizations over the last 12 years, on Métis topics such as health governance, social determinants of health, health surveillance, policy and research. Eduardo has assisted Metis leaders in their health sector work and he also has served on several advisory committees and working groups representing the Métis National Office.

Eduardo is also an international health consultant, who has collaborated with and worked for various Latin-American organizations including Pan-American Health Organization (WHO/PAHO), governments, Academia and Indigenous communities.

Dr. Vides is an International Graduated Physician. He earned a medical degree from the Autonoma of Guadalajara University (México), a MPH from the University of London (UK) and a MHA from the EAN University (Colombia).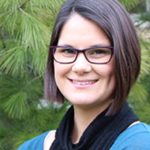 Jennifer Walker
Laurentian University
Full bio

Jennifer Walker is a Haudenosaunee member of Six Nations of the Grand River with a Ph.D. in Community Health Services (Epidemiology). Dr. Walker's work focuses largely on Indigenous community-engaged research using large health services databases. Her program of research is supported by a Canada Research Chair for Indigenous Health at Laurentian University and through her work as a Core Scientist at the Institute for Clinical Evaluative Sciences (ICES). Dr. Walker's primary academic appointment is at Laurentian University within the School of Rural and Northern Health; she also holds adjunct status at the Dalla Lana School of Public Health at the University of Toronto.

In her research program, Dr. Walker works with Indigenous communities and organizations to use data for the benefit and wellbeing of their people and communities, particularly older Indigenous populations and those with chronic conditions. Many of her recent collaborations have focused on addressing community health data priorities related to COVID-19, including community-based COVID-19 epidemiological models and weekly testing reports, to support Indigenous-led pandemic planning.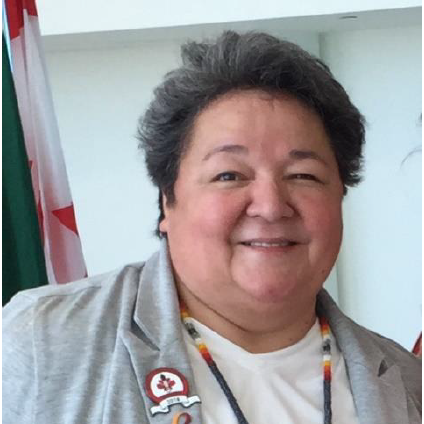 Marilee A. Nowgesic
Canadian Indigenous Nurses Association (CINA)
Full bio

Originally from the Fort William First Nation, near Thunder Bay Ontario, Marilee is from the Ojibway Nations and an Eagle clan member. Marilee received her traditional teachings from the recognized First Nations Elders of her home community. Her formal postsecondary education was obtained from Lakehead University and Carleton University with degrees in Sociology. Additionally, she studied music with the Royal Conservatory of Music, and obtained achievements in Violin, Guitar and Music Theory. She is currently the Chief Executive Officer with the Canadian Indigenous Nurses Association (CINA).

Over the past 25 years, Ms. Nowgesic has worked with numerous clients from various platforms in the federal, provincial, territorial government and numerous Indigenous and non-government and private sector agencies. Her primary expertise was in the development of communication strategies, community-based programs, social marketing campaigns, and policy development guidelines which are targeted for Indigenous communities across Canada. With a focus on Indigenous governance, she remains committed to building capacity and training environments necessary for the Indigenous community to make informed decisions and to engage in their empowerment. At the current time, Ms. Nowgesic is developing resources, and culturally safe tools to bring the Truth and Reconciliation Commissions' Calls to Action (94) to a forum for Indigenous and non-Indigenous audiences.
Administrative Liaison
Briana Bowes
Administrative Liaison of the CIHR Institute of Indigenous Peoples' Health (IIPH), University of Saskatchewan
Full bio

Briana Bowes joined IIPH in February as the Administrative Liaison. Briana was born and raised in New Brunswick and recently moved to Saskatoon, Saskatchewan in January 2020. She graduated from St. Thomas University with a Bachelor of Arts in French in 2013. Briana has experience working for numerous departments within the Federal Government. Outside of work, she enjoys being around her family and friends and loves to travel. She is excited to be working with IIPH at the University of Saskatchewan and looks forward to expanding her knowledge and help facilitate Indigenous health research.