The COVID-19 Immunity Task Force Secretariat is housed at McGill University's School of Population and Global Health, led by Dr. Timothy Evans, and supported for two years by funds from Health Canada. The secretariat will be staffed to equip it to deliver effectively on its core functions. The secretariat will welcome staff from beyond McGill University to take on specific technical roles. Other centres designated by the Board to lead on specific study questions will be financed by Health Canada and supported as required in their roles by the Task Force Secretariat.
Mandate
Develop the Task Force science strategy for discussion and approval by the Leadership Group
Establish modus operandi for the implementation of the science strategy, including but not limited to:

Reaching out directly with Health Canada/PHAC to major partners (e.g. Provincial/Territorial ministries/agencies) for collaborative work to answer priority questions of shared interest
Developing calls to the research community for proposals to address priority questions
Conducting fair, rapid and transparent review of proposals for scientific rigour and relevance
Proposing top proposals to the Leadership Group for its approval
Supporting any Task Force study centres designated by the Leadership Group to implement specific study questions

Work closely with PHAC/NML, Health Canada regulatory to understand market supply for SARS-CoV-2 diagnostic tests and serological assays: develop pooled pro-Canadian procurement mechanisms to negotiate price on behalf of implementing study sites and avoid supply short-falls
Support study implementers across a core set of common logistical challenges related to identification of existing biobanks and creation of new biobanks, laboratory coordination, supplies, common questionnaire elements, data management, data structures, data models, and data transfers
In consultation with the Leadership Group, agree to undertake specific supplementary studies to develop insights into fundamental issues related to serologic testing and/or SARS-CoV-2 immunity
Working closely with Health Canada/ PHAC to review project proposals for study implementers to ensure requisite alignment and timely distribution of funds
Explore and develop collaborations where appropriate with other countries and international agencies involved in serologic surveys and studies to understand immunity related to SARS-CoV-2
Provide regular scientific updates on the state of serologic testing, results from other studies, and the evolving understanding of immunity related to SARS-CoV-2
Foster analysis and synthesis of results to advise decision-makers on implications for response strategies and optimal further deployment of serologic tests
Develop a vital communications capacity for the Task Force that facilitates communication across study investigators and teams, key partners, and the public as appropriate, in Canada's two official languages
Act as secretariat to the Leadership Group in the preparation of its meetings (agenda, documents, minutes, and logistics)
Executive Director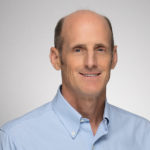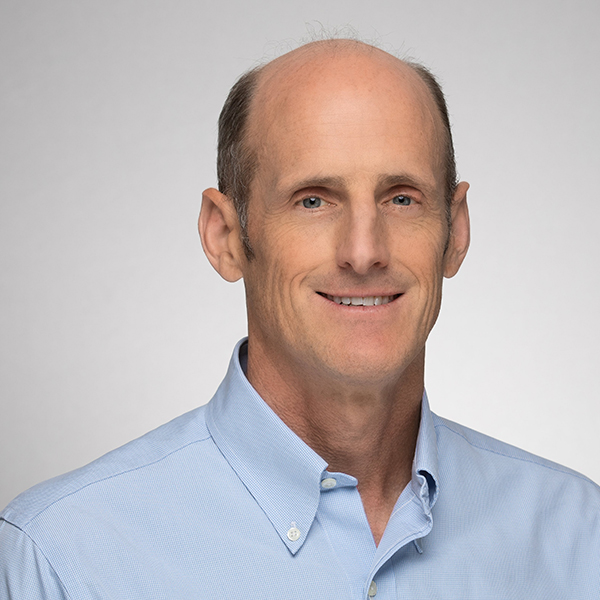 Timothy Evans
Director and Associate Dean, School of Population and Global Health, Faculty of Medicine, McGill University
Full bio

Tim joined McGill University in September 2019, as the Inaugural Director and Associate Dean of the School of Population and Global Health (SPGH) in the Faculty of Medicine and Associate Vice-Principal (Global Policy and Innovation). He joins McGill after a 6 year tenure as the Senior Director of the Health, Nutrition and Population Global Practice at the World Bank Group. From 2010 to 2013, Tim was Dean of the James P. Grant School of Public Health at BRAC University in Dhaka, Bangladesh, and Senior Advisor to the BRAC Health Program. From 2003 to 2010, he was Assistant Director General at the World Health Organization (WHO). Prior to this, he served as Director of the Health Equity Theme at the Rockefeller Foundation. Earlier in his career, he was an attending physician of internal medicine at Brigham and Women's Hospital in Boston and was Assistant Professor in International Health Economics at the Harvard School of Public Health. Tim has been at the forefront of advancing global health equity and strengthening health systems delivery for more than 20 years. At WHO, he led the Commission on Social Determinants of Health and oversaw the production of the annual World Health Report. He has been a co-founder of many partnerships including the Global Alliance on Vaccines and Immunization (GAVI) as well as efforts to increase access to HIV treatment for mothers and innovative approaches to training community-based midwives in Bangladesh. Tim received his Medical Degree from McMaster University in Canada and was a Research and Internal Medicine Resident at Brigham and Women's Hospital. He earned a D.Phil. in Agricultural Economics from University of Oxford, where he was a Rhodes Scholar.
Scientific Core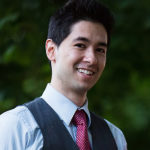 Matthew Pellan Cheng
Scientific Program Manager, Diagnostics/Testing
Full bio

Dr. Cheng obtained his medical degree from McGill University in 2011. He completed his residency in internal medicine at the University of British Columbia, followed by a combined fellowship in infectious diseases and medical microbiology at McGill University. He completed a postdoctoral fellowship at the Harvard Medical School-affiliated Brigham and Women's Hospital before establishing his clinical research program at the McGill University Health Centre.

Dr. Cheng's research interests include treating patients with potentially lethal infectious diseases, such as those with severe manifestations of sepsis, bloodstream infections, and opportunistic infections in immunocompromised hosts. His research program focuses on improving outcomes in these conditions by developing novel treatment and diagnostic strategies. His research program is funded by research operating grants from the US National Institutes of Health, the Canadian Institutes for Health Research, and the Australian National Health and Medical Research Council. Dr. Cheng has been the recipient of numerous awards including fellowship grants from the Royal College of Physicians and Surgeons of Canada, the Association of Medical Microbiologists and Infectious Diseases Specialists of Canada, and the Fonds de Recherche Santé Quebec. He was also the recipient of the prestigious Terry Fox Humanitarian Award.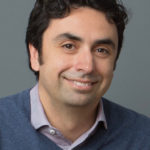 Jesse Papenburg
Scientist
Full bio

Dr. Jesse Papenburg is an Assistant Professor of Pediatrics and an Associate Member of the Department of Epidemiology, Biostatistics and Occupational Health at McGill University. He practices pediatric Infectious Diseases and Medical Microbiology at the Montreal Children's Hospital of the McGill University Health Centre.

Dr. Papenburg obtained his medical degree from McGill University and completed residency and subspecialty training at the Montreal Children's Hospital. He then completed a research fellowship on the molecular virology of RNA respiratory viruses at Laval University and a MSc in epidemiology at McGill. As a clinician scientist, Dr. Papenburg's research is on the epidemiology of viral respiratory infections, with a focus on diagnostics to improve treatment and outcomes.

Over the past decade, his multicentred projects have been funded by national, provincial, university and industry grants and endorsed by Canadian research networks. He actively participates in translating his research activities into national and provincial practice guidelines on RSV immunoprophylaxis and influenza antiviral treatment. Since 2019, Dr. Papenburg is also a voting member of the National Advisory Committee on Immunization, developing vaccine recommendations in Canada. Most recently, he has acted as a consultant for WHO, PHAC and INESSS clinical management guidelines for COVID-19.
Cédric Yansouni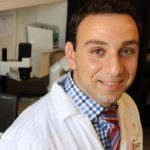 Scientist
Full bio

Dr. Cedric Yansouni is an Infectious Diseases physician and a Medical Microbiologist at the McGill University Health Centre in Montreal, where he serves as Associate Director of the J.D. MacLean Centre for Tropical Diseases. His research is focused on informing policy on diagnostic tools for infections in low-resource and remote settings, including in Northern Indigenous communities in Canada. This is done through the development and field validation of diagnostics, implementation research, and work at the regulatory and policy level. He has served as Technical Adviser to the World Health Organization (WHO) for prequalification of diagnostics and holds a Chercheur-boursier clinicien Career Award from the FRQS.
David Buckeridge
Scientific Program Manager, Data Management/Analytics
Jonathan Chevrier
Scientific Program Manager, Epidemiology/Methods
Administrative Core
Kristina Ohrvall
Chief Administrative Officer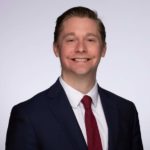 Brett Hooton
Communications Lead
Full bio

Brett Hooton is Director, Communications and Operations, for Research and Innovation at McGill University. For the past 13 years, he has held a variety of communications and administrative positions at McGill, first in University Advancement and now in support of its vibrant research community. From Kansas City, Missouri, he has received several awards from the Canadian Council for Advancement of Education (CCAE) and the Council for the Support and Advancement of Education (CASE), including a 2020 CASE Circle of Excellence Silver Medal for his work on the 40th anniversary Beatty Lecture with Jane Goodall. Brett is a member of the Governance Council of the McGill Sustainability Projects Fund and a volunteer with Canadian Association of University Business Officers (CAUBO). Beyond his professional life, he is particularly proud to be President of the Board of Directors of Geordie Theatre, one of Canada's largest professional theatre company for young audiences.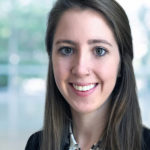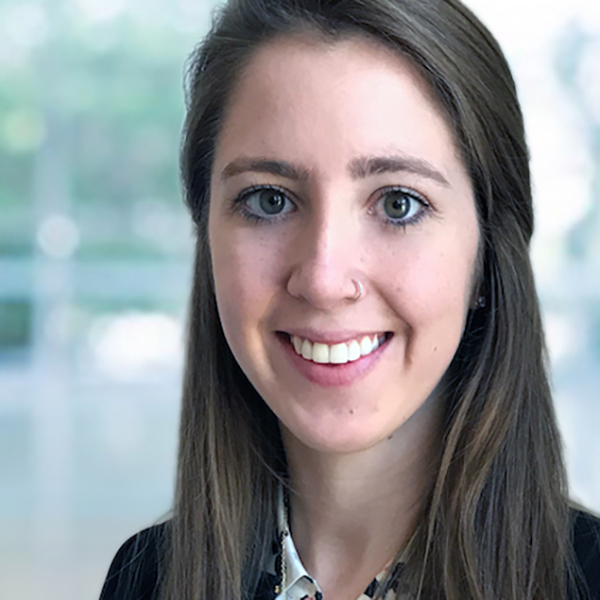 Morgan Nelson
Communications Coordinator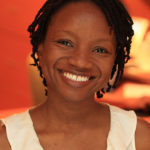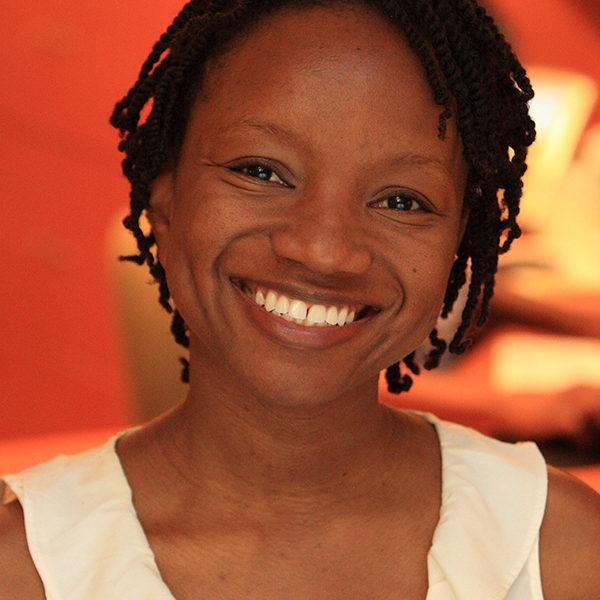 Nikita Boston-Fisher
Governance Coordinator
Marie Boncoeur
Admin Support
---