About the Virus and Disease

SARS-CoV-2 Testing and Antibodies
A
viral test
, also known as
diagnostic test
, can tell you if you have an active COVID-19 infection which would require you to take steps to quarantine yourself to contain it.
The test is often performed with samples obtained from a throat or nose swab, as these areas are most likely to have enough virus to be detected. If you test positive, that means you have an active infection. Once the infection is resolved, the test would yield a negative result.
More specifically, the test itself looks for the presence of viral genetic material, called RNA, which resides inside living SARS-CoV-2, the virus that causes COVID-19.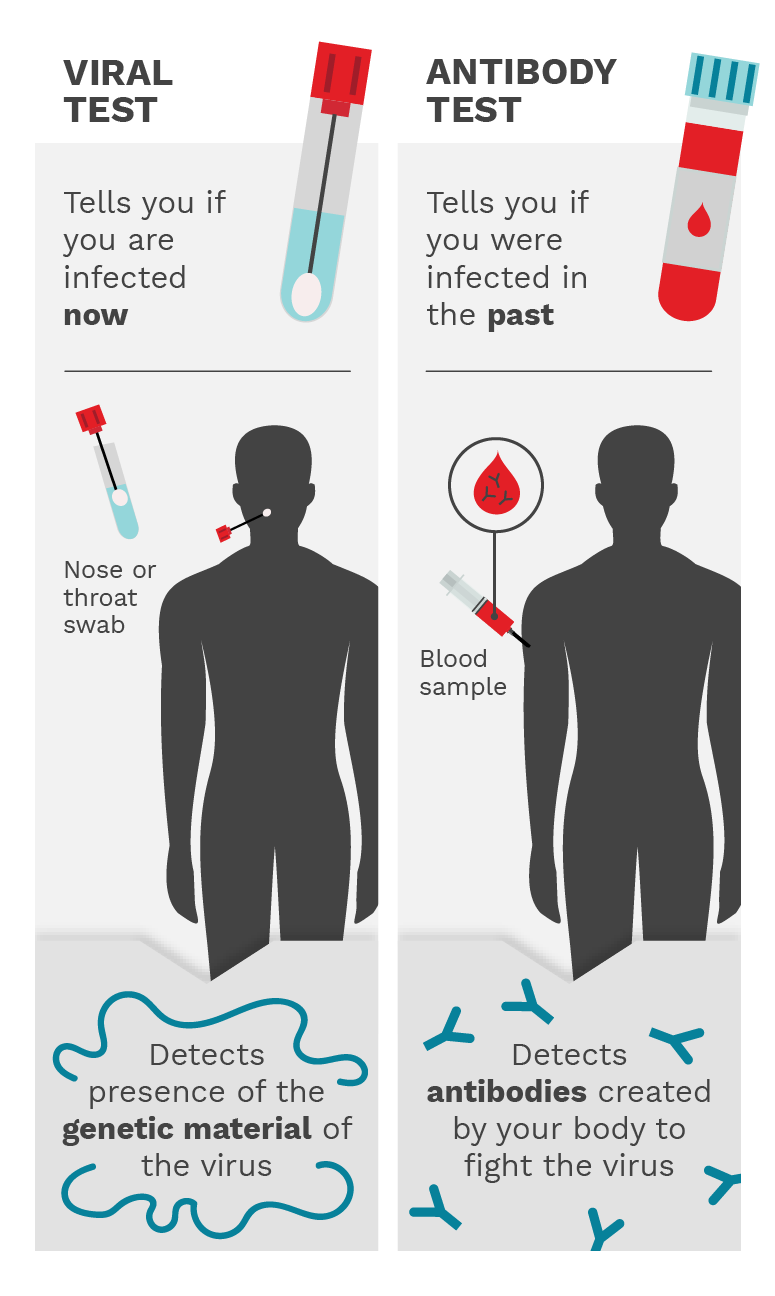 Immunity
Immunity – a full defence against a virus or disease – is not offered by one element alone. There are several factors at play within immunity. Cell-mediated immunity (CMI) is the protective immune response generated by immune factors other than antibodies. This includes protection mediated by T lymphocytes (T cells), other white blood cells such as macrophages, and the soluble molecules (cytokines) which are produced by these immune cells.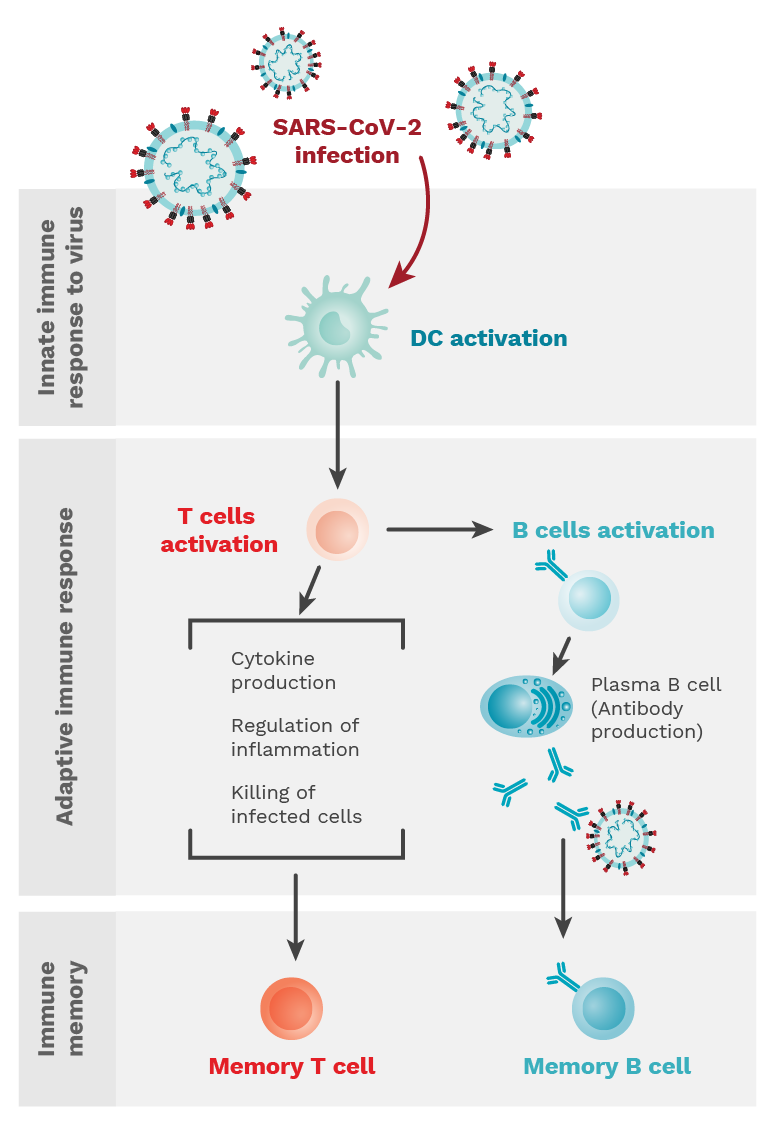 Serosurveillance and other population-based studies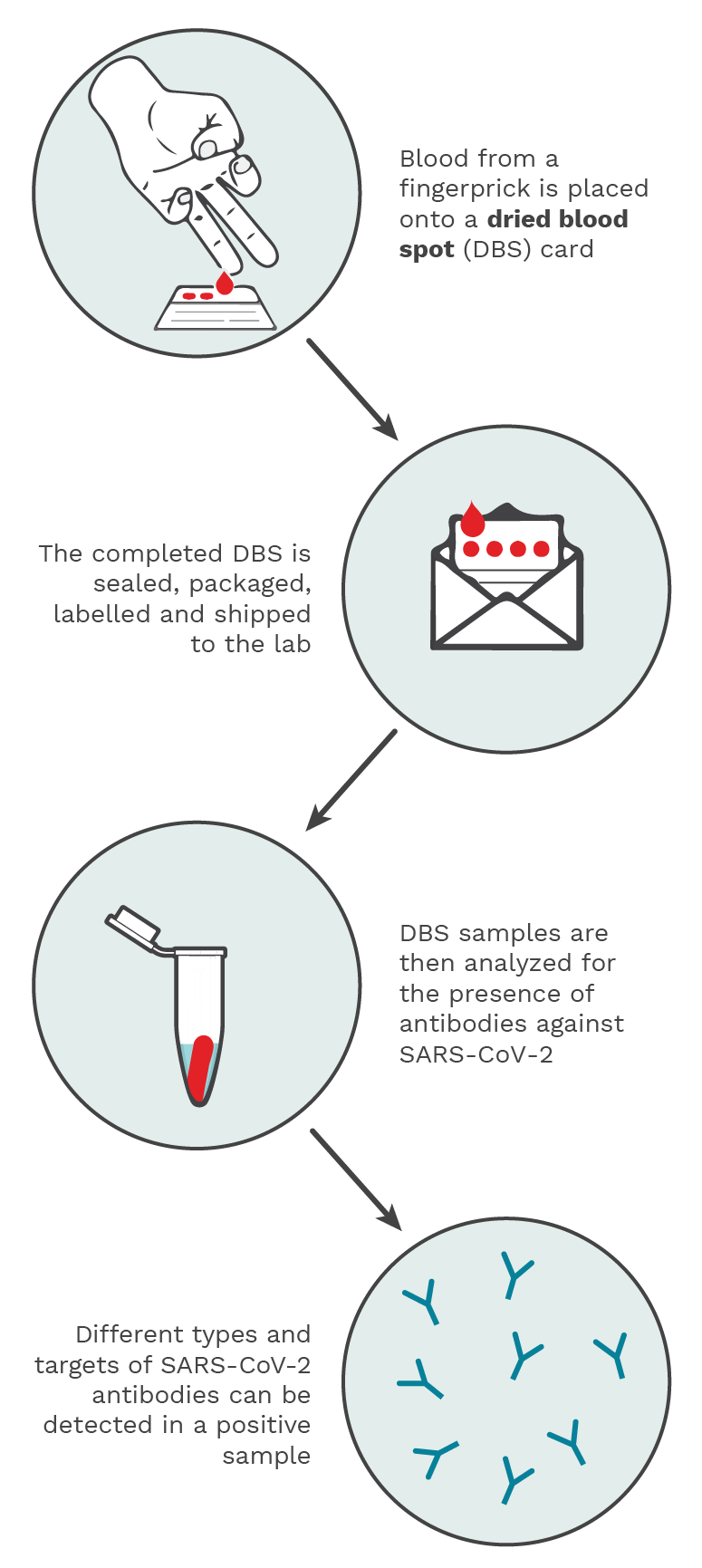 As vaccines become available, serosurveillance can help us determine priority groups for vaccination by identifying populations that remain vulnerable to infection. Seroprevalence studies can also help us monitor the effectiveness of the existing vaccination programs.
SARS-CoV-2 is a relatively new virus so there are many questions that still need to be answered. For example, at this stage in the pandemic, we still don't know for certain how long antibodies (from a COVID-19 infection or a vaccine) remain in the body. By continuing to gather as much information as possible about the virus, we improve our ability to mount a comprehensive and well-informed response against it.
Vaccine surveillance studies look at vaccine effectiveness (how good are vaccines at preventing severe disease, new infections, and transmission?) and vaccine safety (identifying and quantifying the vaccine's adverse effects). An adverse effect is an undesired harmful effect resulting from a medication or other intervention.
Vaccine surveillance also looks more precisely at the immune response generated by the vaccine (how successful is the vaccine at developing a protective immune response? What are the details of the vaccine-induced immune response? How long can these "markers of protection" be detected? How long will the vaccine work?).
Vaccine surveillance covers vaccine confidence which explores the driving factors behind any concerns people may have about getting vaccinated (aka. vaccine hesitancy).
Natural immunity is better termed "infection-acquired immunity". It means the person has some form of defence against the virus due to an infection or exposure – not thanks to a vaccine. Vaccine-induced immunity refers to the body's defence mechanism against a virus thanks to a vaccine.
Currently, there is no consensus on how long either type of immunity lasts.

Vaccines
COVID-19 vaccines trigger our bodies to develop immunity against SARS-CoV-2 without us having to get the disease first. There are currently four main types of COVID-19 vaccines: messenger RNA (mRNA) vaccines (such as Pfizer-BioNTech and Moderna), protein subunit vaccines, vector vaccines (such as Johnson & Johnson and AstraZeneca), and inactivated virus vaccines.
The mRNA vaccine is the newest type of vaccine that teaches our cells to make a copy of a protein unique to SARS-CoV-2 called the Spike protein. Our body recognizes these proteins as foreign and generates antibodies and build B and T cells to remember the virus so we can defeat it if we are infected in the future.
The protein subunit vaccines consist of harmless proteins of the SARS-CoV-2 virus, while vector vaccines contain a different harmless virus that enters our cells to produce the SARS-CoV-2 Spike protein. Lastly, the inactivated SARS-CoV-2 vaccine consists of the killed virus that no longer replicates. All types of vaccines have the same end goal: generate a supply of memory B and T cells to remember how to the fight the virus in the future. The levels and duration of immunity offered by these different vaccines, however, may vary.