Thursday, December 15, 2022
3 p.m. to 4 p.m. EST
The COVID-19 Immunity Task Force (CITF) has launched the CITF Databank to further enhance the impact of the studies we fund. Canadian and international researchers can request access to the data held in the CITF Databank free of charge. The databank will store archived and harmonized data from over 70 epidemiological and immunological studies of COVID-19 in Canada.
The datasets include individual-level responses to standardized questionnaires and SARS-CoV-2 serology and cell-mediated immunity assay results. Using a web portal, researchers can submit a data access request, which must include a research protocol aligned with objectives within the CITF mandate and approval for the research from a research ethics board.
Join our seminar to learn more about the CITF Databank, including currently available data and the application process.
TIMOTHY EVANS, MD, PhD
Executive Director, COVID-19 Immunity Task Force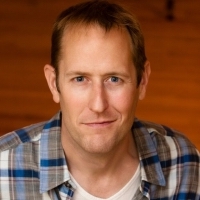 DAVID BUCKERIDGE, MD, PHD, FRCPC
Scientific Lead, Data Management & Analysis, CITF; Professor, Department of Epidemiology and Biostatistics, School of Population and Global Health, McGill University